This morning, after something like two weeks of working through it, I finished watching my grandfather's Shoah Foundation video testimony.
Both of my grandparents were interviewed about their experiences back in November 1997, but I hadn't seen either video. I borrowed copies of the DVDs from my parents last year, before my grandfather passed away, but I waited until my sabbatical so I could spend a serious amount of time with them.
I'm glad that I waited. These interviews are, not surprisingly, very difficult to watch. Even fifty or more years after the events, their emotions are right on the surface when they talk about their parents, their siblings, and the last time they ever saw them.
After nearly two hours of talking about unimaginable tragedy, my grandfather is asked about his life today. He says, "We have a nice, happy life here. Children, grandchildren. We are happy with what we got here." The interviewer asks him if he has any anecdotes about his family that he wants to share and he proceeds to talk, for about five minutes, about my sister and me, telling a few stories from when we were little kids. It's the only time, in two hours, that he smiles and laughs.
You might think this is the unexpected gift, those few minutes. And there's no denying that I'll watch him recounting those stories again and again for many years to come. The stories are ones that my grandmother always tells whenever she reflects on our childhood, but this time they are told by my grandfather; they are in his voice, with his laughter.
The larger gift, though, is really the entire two hours of testimony; it's a tour of our family history and a permanent link to a past that could so easily be papered over or minimized with just a few words. When my children are older, I'll show it to them to teach them this part of who they are and to connect them to great-grandparents for whom they, the next generation, were two of the most important people in the world.

Well, here's a disturbing trend I didn't know about until this morning:
The so-called "quenelle" signal, popularized by notoriously anti-Semitic French comedian Dieudonné M'bala M'bala, allows these youngsters to openly flout the strict anti-hate speech laws in some parts of Europe.
Apparently, posting photos of oneself doing the "quenelle" is popular for Europeans teens, athletes, and even politicians.
In related news, today is the anniversary of the liberation of Auschwitz, where members of my family were murdered in 1944 and where the young man above is saluting their murderers.
Wasn't it the anti-Federalists that pushed for the inclusion of the Bill of Rights with the ratification of the Constitution? Your post presumes that the Framers were all Federalists when that's completely untrue. It's not as much for overthrowing a tyrannical government but as a last ditch effort at keeping sovereignty with the people instead of a standing army. Also, it should be mentioned that gun owners as a demographic are more likely to be politically involved than non-gun owners.
n8kelly
I have to disagree with the notion that the Framers weren't all Federalists. Framers specifically refers to those Founders who framed the Constitution. The Anti-Federalists opposed the Constitution, in no small part because they felt it gave far too much power to the federal government. In that sense, they might better be understood as Anti-Framers.

Of course, it's clearly the case that the Founders weren't all Federalists and I didn't mean to imply it in my previous post on reading of the 2nd Amendment as providing an individual insurrectionist right against the government.

It's also not the case that all the Federalists or Anti-Federalists felt the same way about everything; they weren't monolithic groups. But let's agree that the Bill of Rights was, in part, designed to mollify the Anti-Federalist complaints about the power of the federal government; given the Federalist majority in Congress, it just doesn't make sense to assume that they would enpower the federal government and then empower individual citizens to take up arms against that newly-empowered government, especially in light of Shays' Rebellion.

The notion that a democratic government ought to be resisted by violence rather than through the legislative and judicial processes outlined in the Constitution doesn't fit with the work of the Federalists. And my sense is that even the Anti-Federalists, who didn't want a standing army or a powerful federal government, didn't support armed insurrection as an individual right.

Here's "Brutus," responding to Hamilton's argument in Federalist 23:

The protection and defence of the community is not intended to be entrusted solely into the hands of the general government, and by his own confession it ought not to be. It is true this system commits to the general government the protection and defence of the community against foreign force and invasion, against piracies and felonies on the high seas, and against insurrections among ourselves. They are also authorised to provide for the administration of justice in certain matters of a general concern, and in some that I think are not so. But it ought to be left to the state governments to provide for the protection and defence of the citizen against the hand of private violence, and the wrongs done or attempted by individuals to each other—Protection and defence against the murderer, the robber, the thief, the cheat, and the unjust person, is to be derived from the respective state governments (Brutus, No. 7, Jan 1788, qtd. in Storing, Complete Anti-Federalist).

"Brutus" recognizes the right of the federal government to protect and defend the community "against insurrections among ourselves," rather than arguing in favor of a right to insurrection against the federal government.

"Federal Farmer" wrote that "state control of the militia 'places the sword in the hands of the solid interest of the community, and not in the hands of men destitute of property, or principle, or of attachment to the society and government" (qtd. in Cornell, The Other Founders).

We can find other quotes relatively easily from leading Anti-Federalists who opposed the idea of a permanent right to revolution or an individual right to resistance. While, again, there wasn't unanimity amongst them about this issue, it would be very difficult to make the case that, even amongst the Anti-Federalists, the common understanding of the 2nd Amendment was of an individual right to keep and bear arms against the threat of governmental tyranny.
Almost 70 years ago, South Carolina electrocuted 14-year-old George Stinney, the youngest person to be executed by an American state since the 1800s. Family members today say he's innocent, and while they can't bring him back, they want his name cleared.

A black teen in the Jim Crow South, Stinney was accused of murdering two white girls, ages 7 and 11, as they hunted for wildflowers in Alcolu, about 50 miles southeast of Columbia.

Stinney, according to police, confessed to the crime. No witness or evidence that might vindicate him was presented during a trial that was over in fewer than three hours. An all-white jury convicted him in a flash, 10 minutes, and he was sentenced to "be electrocuted, until your body be dead in accordance with law. And may God have mercy on your soul," court documents say.

Fewer than three months after the girls' deaths, Stinney was escorted to an electric chair at a Columbia penitentiary, built for much larger defendants. The chair's straps were loose on Stinney's 5-foot-1-inch, 95-pound frame, and books were placed on the seat so he would fit in the chair.
On its website, CNN is asking: "Was execution of boy, 14, justice?"
This seemed to me like such an unbelievably ridiculous question for so many reasons that I was planning to do nothing but lampoon CNN in this blog post …
But then I read the comments.
And — guess what? — plenty of people think that the confession of a 14 year old is all the evidence you need for justice to be done; that the word of a white police officer who says a black boy confessed to killing two white girls is clearly unimpeachable in the Jim Crow South; that due process clearly doesn't matter all that much when it comes to justice; and that, even if he was guilty, executing a 14 year old somehow equates with justice.
So, yeah, I guess a whole bunch of us still have no idea what justice means.
I'm spending the weekend trying to figure out if my grandfather attended the Vizhnitz "Beit Israel" yeshiva (pictured above) in his hometown of Vișeu or the Satmar yeshiva in nearby Sighet.
Stories in the family suggest the latter, but I can't figure out why his parents would have sent him out of town when he could have remained at home.
This is part of a little side project of mine; I've just started working on a historical narrative about the first 35 years of my grandfather's life.
Holocaust History, as Told by a Survivor
http://www.nytimes.com/2013/12/28/world/europe/holocaust-history-as-told-by-a-survivor.html?smid=tw-share&_r=0
"To hear it from someone who was there is different than reading dry books," said Fransiska Hollekamp, 17, one of the 50 students here listening to Mr. Schwartz. "It's so much more real."
This is basically the thesis of the research project I'm working on with a couple of my colleagues and a couple of our students, summed up very succinctly by a 17 year old.
But we're doing a bit more: We're trying to quantify the ways in which it's "different" to get personal accounts rather than "dry books" in courses on human rights and social justice topics. And, of course, with the dwindling ranks of the population of survivors today, we're thinking not so much about hearing their stories in person but about reading personal accounts or watching video testimonials (again, contrasted with historical texts).
Are there any educational materials that really resonated with you when you learned about the Holocaust? Was there a particular book or film that stands out? Did you have an opportunity to hear from a survivor in person?
[A] clear majority of Americans (61%) still believe others besides Lee Harvey Oswald were involved. But this percentage is the lowest found in nearly 50 years.
So … is it weird that I've never, ever been a JFK conspiracy theorist? Or is it weird that 61% of Americans still are?
In honor of John Coltrane's birthday yesterday:
To mark the occasion we present this rare document from the Smithsonian's National Museum of American History: Coltrane's handwritten outline of his groundbreaking jazz composition A Love Supreme.

Recorded in December of 1964 and released in 1965, A Love Supreme is Coltrane's personal declaration of his faith in God and his awareness of being on a spiritual path. "No road is an easy one," writes Coltrane in a prayer at the bottom of his own liner notes for the album, "but they all go back to God."
HT: Eddie Kohen.
(Source: openculture.com)
Pretty much everything about this two-minute history lesson is wrong. And not just a little wrong, but bafflingly wrong. Germans and Italians are descendants of the Assyrians? The first American colonists were somehow connected to the Jewish diaspora? The Statue of Liberty is holding the Ten Commandments and is meant to evoke Moses receiving the Law?
I can only assume this stuff will soon be popping up in my Facebook feed and shortly thereafter be required under the next curriculum update in many states where Glenn Beck remains popuar.
Scalia opened his talk with a reference to the Holocaust, which happened to occur in a society that was, at the time, "the most advanced country in the world." One of the many mistakes that Germany made in the 1930s was that judges began to interpret the law in ways that reflected "the spirit of the age." When judges accept this sort of moral authority, as Scalia claims they're doing now in the U.S., they get themselves and society into trouble.

[…]

Scalia cited numerous issues that have been thrown to the courts — a woman's right to an abortion, society's right to execute someone for a crime, whether "homosexual sodomy" ought to be allowed — and claimed that judges are unqualified to answer them. Medical doctors, engineers, ethicists and even "Joe Six Pack" would be just as qualified as a legal professional to settle some issues that have come before the high court.
In other words, if the Supreme Court rules against the wishes of "Joe Six Pack" that executions constitute cruel and unusual punishment or that gays and lesbians have the constitutional right to equal treatment with their heterosexual fellow citizens, we're obviously well on our way to Nazi Germany.
On the other hand, here's an actual expert "on the role of German courts during the period leading up to and during Adolf Hitler's regime":
A United States Holocaust Memorial Museum historian told an audience today at the Supreme Court of Ohio that pre-World War II German courts set the stage for Nazi atrocities by falling for promises of restoring order, professionalism and judges' authority.

[…]

Even when the number of political prisoners held by the Ministry of Justice increased from 35,000 to 150,000 in the 1930s, Meinecke said the situation looked normal to jurists. "Jurists had no interest in questioning the legitimacy of the Nazi state, because it saved them from the abyss," he said. "The court was afraid of being irrelevant."

In his research, Meinecke said he uncovered one sitting judge who challenged Nazi practices. The judge, who objected to a secret killing program of mentally and physically disabled people, was removed from office. Another judge, who refused to take an oath to Hitler resulting in unlimited power, resigned from office. Neither judge was arrested. Other officials with objections were transferred to distant posts with little meaning and little power.

Slowly, Hitler remade the judiciary step-by-step in his own image. "He used the rules of democracy to destroy democracy," Meinecke said. Jurists, obviously, couldn't see where all this was headed and called the changes minor because they didn't affect nonpartisan jurists, only Jews or those politically active, he said.
To me, this doesn't sound quite like what Scalia has in mind when he talks about judicial activism on issues that ought to be left to the citizenry. Of course, Josef Sechserpack and the citizenry in Germany voted the Nazis into power in 1933, effectively making Hitler the German Chancellor … an inconvenient fact that Scalia omits from his lecture.
But, hey, whatever, right?
The owner of an historic inn in Pittsburgh has brought charges against a former tenant she says was supposed safeguard 50 bottles of vintage whiskey valued at more than $100,000 but drank it all instead.

The owner of the South Broadway Manor Bed and Breakfast, Patricia Hill, found 104 bottles of Old Farm Pure Rye Whiskey when she bought the historic mansion and converted it into a bed and breakfast ….

The Old Farm Pure Rye Whiskey was part of a collection of historical whiskey believed to have been consumed by Henry Frick and Andrew Carnegie in the early 1900s in Pittsburgh, Rick Bruckner, the chef at the South Broadway Manor.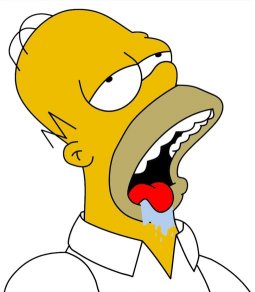 "Historical whiskey … uhhhHHHhhrghhhuuuuHHHggrruhhhHHhh …"
HT: Tom Scotto.
Nearly 60 years after his death, Aristides de Sousa Mendes, a diplomat who rescued tens of thousands of Jews during the Holocaust, is finally beginning to get his due in his home country of Portugal:
Mr. Sousa Mendes, Portugal's consul in Bordeaux when Germany invaded France, provided about 30,000 people with Portuguese visas to escape Nazi persecution, according to the Sousa Mendes Foundation, which is run by descendants of the visa recipients. His status as one of the most important protectors of the Jewish people, if not the precise number of visas, has been confirmed by Yehuda Bauer, a Holocaust historian at the Yad Vashem Holocaust memorial.

He issued many of the visas personally and also persuaded some others on the Portuguese diplomatic staff stationed in France to do the same, against the orders of his own government, which was neutral but Fascist. When the government realized the scale of his disobedience, Mr. Sousa Mendes was recalled to Lisbon, tried and dismissed from the diplomatic service. Stripped of his pension rights, he died in poverty in 1954.

[…]

In the 1980s, Portugal rehabilitated Mr. Sousa Mendes's name and apologized to his family, while the Portuguese Parliament posthumously promoted him to the rank of ambassador.

Still, Harry Oesterreicher, the treasurer of the Sousa Mendes Foundation, said that it was disappointing to see the limited recognition Mr. Sousa Mendes had received in Portugal and how his family mansion here had been allowed to fall into ruin. It was repossessed by creditors after his death.

The foundation is now hoping to turn the house into a museum of tolerance, with the Portuguese authorities pledging last month to make an initial contribution of about $400,000.
Egyptians would be lucky if their new ruling generals turn out to be in the mold of Chile's Augusto Pinochet, who took power amid chaos but hired free-market reformers and midwifed a transition to democracy.
The Wall Street Journal put this gem of a quote at the end of its editorial, "After the Coup in Cairo" yesterday.
It's hard to believe that anyone at the WSJ doesn't know that Pinochet, while he was apparently "midwif[ing] a transition to democracy," also ordered the commision of gross violations of human rights against the Chilean citizenry.
Maybe they didn't read this opinion piece by Alvaro Vargas Llosa … which their newspaper published when Pinochet died in 2006. It contains this helpful paragraph that directly challenges the argument of today's editorial:
Some free marketers argued that free-market reforms opened the way to democracy to justify his regime. But the reforms could easily have been implemented without killing 3,197 people, torturing some 29,000, and sending thousands more into exile — the horrendous human rights violations exposed by the National Commission for Truth and Reconciliation in 1991. In fact, Pinochet probably contributed to postponing the cause of free markets in Latin America because most governments feared being associated with his regime. The fact that the Chilean conservative opposition distanced itself publicly from Pinochet in the 1999 and the 2005 elections — and that its former presidential candidates stayed away from the military hospital where the general died on Sunday — suggests the wish to break the awkward connection once and for all.
I don't know about you, but I don't think the Egyptians would be particularly lucky if they found themselves under the thumb of a brutal military dictator whose name, in his final years, became synonymous all over the world with gross violations of human rights and international attempts to bring former heads of state to justice for their crimes.
Of course, as this 2006 piece by Gal Beckerman in the Columbia Journalism Review points out, the WSJ has been working to whitewash Pinochet's awful legacy for quite some time now. So the Vargas Llosa editorial is really the strange exception for them. Perhaps they genuinely believe that Pinochet was a great beacon of democracy for Chile and perhaps they believe that no crime is too monstrous as long as it leads to free-market reform.
But it's hard for me to wrap my mind around this kind of thinking. Call me crazy but, for my own part, I'm going to wish on the Egyptian people a leader of their choosing who doesn't violate their human rights for decades.